Want to better understand Cloud Foundry? Try it first-hand! Our dev team has created a 15-step interactive tutorial that teaches the basic CLI commands. Playing with this live CF demo, you can learn:
how to deploy, monitor, and scale apps on CF
how to create instances and bind them to apps
how to set up environments, organizations, and spaces
how to use the CF manifest, etc.
Diego will also be enabled very soon.
No Comments
APIs are crucial for any microservices-based architecture—as a means of communication between its services. Yet, developing an API from scratch is not a trivial task. You need to provide meta data, write server code, create a DB structure, develop new methods for new objects, etc. Luckily, many of these tasks can be automated. In this blog post, we investigate what are the key criteria for selecting API automation tools.
No Comments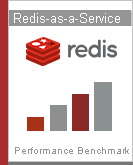 In most performance comparisons, Redis (an open source key-value cache/store) is mainly treated as a caching-only solution. Others are only focused on a single provider. However, customers are interested in deeper utilization of built-in data types and server-side operations. In production, you may have several loads that query your database simultaneously—with different types of tasks.
For this reason, we designed a scenario that evaluates Redis performance in more complicated conditions. It combines two different types of queries (both simple and complex) generated concurrently. We've just published the performance results here (latencies, throughput, etc.). In this blog post, you'll find some of the main findings.
No Comments
An ability to easily extend core functionality is a key for any system's evolution. Every popular config management or cloud orchestration tool offers a handy and effective way to do so. For instance, knife plugins in Chef, custom functions in Puppet, and terraform plugins. Being a complex tool, BOSH also provides out-of-the-box utilities for the purpose. The best option for extending BOSH functionality are plugins for a command-line interface (CLI). In fact, major part of the BOSH command-line utilities are implemented as BOSH plugins: the standard BOSH commands, MicroBOSH, BOSH AWS plugin, etc.
Unfortunately, there is no official documentation available on how to create a custom BOSH plugin by yourself, so I decided to compile such a tutorial. In this blog post, I provide guidelines on how to create a custom plugin for BOSH CLI to push the boundaries of the BOSH functionality and significantly boost resolution of application tasks.
2 Comments
Although monolithic architectures are prevalent today, they might not be the best fit for complex cloud-based systems—especially if you implement changes frequently. That's where microservices enter the arena to overcome the challenges by splitting monoliths into multiple independent services, each with its own simple business logic. Still, choosing either PaaS or IaaS for microservices is an open question. Below is a table that demonstrates six major differences when implementing microservices on IaaS vs. PaaS (such as Cloud Foundry).
No Comments
WATCH THE RECORDING OF THE LIVE STREAM:
No Comments
In this blog post, you'll find a technical overview of Admin UI, a Web service that allows to gather metrics from the Cloud Foundry components. I've shed some light on its core layers, featured functionality, integration with CF APIs, etc. You'll also discover what issues you may face while logging in, scaling, and debugging—as well as how to address them.
3 Comments
Though the official Cloud Foundry documentation provides some general guidelines on how to create a buildpack, it does not demonstrate the in-depth behavior of scripts and how to test and debug buildpacks. In this post, I will try to fill in the missing gaps.
No Comments
On Dec 17, the Cloud Foundry community will celebrate its achievements at the year-end party in Palo Alto. 10+ speakers will discuss the blueprints for the future of the CF Foundation and Cloud Foundry in the era of container-driven DevOps. Join the sessions I'll take part in:
6:45–7:10 pm, Community Lightning Talks
7:35–7:45 pm, Lightning Panel: Will Docker Eat Cloud Foundry's Lunch?
No Comments
The launch of the Cloud Foundry Foundation is not only an important milestone for our community, but a defining moment for the future of many industries. 
Altoros's commitment to Cloud Foundry began as a way of helping an open source PaaS to become more consumable. One day, my colleague and I were showing what Cloud Foundry is to executives of a $4B pharmaceutical and medical device company. Little did we know that it could save thousands of human lives. These were the early days of what would become software-defined drug delivery.
This commitment resulted in Altoros deploying software assembly lines that help companies to re-invent their industries. To deploy the assembly lines, we leverage products and solutions offered by the Cloud Foundry ecosystem.
Cloud Foundry went through rounds of customer discovery and validation. It is seen both as an application delivery platform and a digital change agent. That is the magic of Cloud Foundry.
No Comments
Download Benchmarks and Research
Subscribe to new posts